Therapeutic areas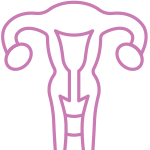 Pharmaceutical form
30 tablets
Zyxelle is a dietary supplement containing vitamins, minerals, and Centella Asiatica useful for giving the necessary quota of both substances in cases of reduced dietary intake or increased bodily requirement. Thanks to Centella Asiatica, Zyxelle helps to get rid of cellulite and to reduce swelling (Heavy legs).
Dietary supplements are not intended as a substitute for a varied and balanced diet and a healthy lifestyle. Read the warnings reported on the box.
Nutritional table
Average amount per daily dose (1 tablet)
NRV(%) (1 tablet)
Magnesium
300 mg
80
Dry extract of Centella Asiatica

Tit. in triterpenic acids

150 mg

3 mg

–
Vitamin C
80 mg
100
Vitamin E
12 mg
100
Zinc
10 mg
100
Vitamin B6
1,4 mg
100
Riboflavin
1,4 mg
100
Folico Acid
300 mcg
150
Selenium
55 mcg
100
Vitamin B12
2,5 mcg
100
VNR: valori nutritivi di riferimento ai sensi del Reg. (UE)1169/2011
Recommended dose
One tablet per day is a recommended dose.