Therapeutic areas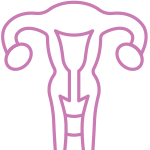 Pharmaceutical form
14 vaginal suppositories
SANTES is useful for the treatment and the prevention of vaginal infections including injury, ectopic and other changes in the vaginal mucosa, also caused by physical treatments (Diathermocoagulation, laser therapy, cryotherapy, radiation therapy). It has lubricating and soothing properties, particularly useful in postmenopausal women. Lubricating and consequently soothing treatment, particularly in menopausal patients.
Composition
Each vaginal suppository of 2 g consists of: hyaluronic acid sodium salt, tocopheryl acetate, retinyl palmitate, semi-synthetic glycerides.
Dosage and mode of use
Introduce 1 vaginal suppository in the evening for 14 days. The treatment may be repeated, as needed.
It is a medical device CE 0477. Read the warnings or instructions for use. Authorized by the Ministry of Health 23/12/2021.