Therapeutic areas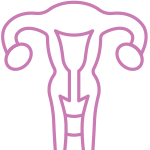 Pharmaceutical form
30 tablets
DAV is a dietary supplement containing alpha-lipoic acid, magnesium, vitamin B6, and vitamin D useful for giving the necessary quota of these substances in cases of reduced dietary intake or increased bodily requirement. Magnesium contributes to normal muscle function and is involved in cell-dividing process. Magnesium and vitamin B6 are necessary to normal functioning of the nervous system and to reduce tiredness and fatigue. Vitamin B6 also helps to regulate the hormonal activity. Vitamin D supports the function of the immune system and the muscular system.
Dietary supplements are not intended as a substitute for a varied and balanced diet and a healthy lifestyle. Read the warnings reported on the box.
Tabella nutrizionale
|   | Average amount per maximum recommended daily dose  (2 tablets) | NRV(%) (2 tablets) |
| --- | --- | --- |
| Alpha-lipoic acid | 600 mg | – |
| Magnesium | 450 mg | 120 |
| Vitamin B6 | 2.6 mg | 185.7 |
| Vitamin D | 50 mcg equal to 2000 I.U. | 1000 |
*NRV: Nutrient Reference Values in accordance with the EU regulation 1169/2011
Modalità d'uso
One or two tablets per day is a recommended dose.